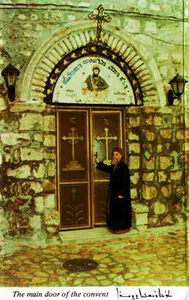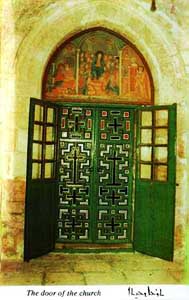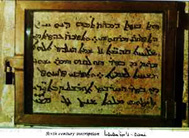 Translation of the 6th cent. inscription: This is the house of Mary, mother of John, called Mark. Proclaimed a church by the holy apostles under the name of the Virgin Mary, mother of God, after the ascension of our Lord Jesus Christ into heaven. Renewed after the destruction of Jerusalem by Titus in the year A.D. 73.
Located on the northern slope of Mount Zion, St. Mark's monastery stands on the ancient site of the house of St. Mark the Evangelist (Acts 12:12) according to a 6th century inscription (see above) which was discovered in 1940.
The site was visited by many ancient pilgrims form the West as well as the East: the Bordeaux Pilgrim in AD 333, St. Cyril of Jerusalem in 348, Silvia the Spanish nun in 385, and many others.
The early history of the monastery is obscure (it is a small monastery in a city full of bigger houses of worship). After the Syriac Orthodox Church lost its other churches and properties in the Holy City, St. Mark's became the seat of the Archbishop of Jerusalem. The first known bishop to have lived there is Ignatius III in the year 1471. The monastery was rebuilt a few times, once by Metropolitan Gregorius Shem`un in 1718 and again by `Abdel Ahad Ben Fenah of Mardin in 1719 who also took care of restoring the manuscripts in the monastery's famous library. During the following century the monastery was restored at least five times, the last in 1858 after which it was left intact.
According to local tradition disputed by scholars, the portrait of Virgin Mary in the monastery (see below) was painted by St. Luke the Evangelist.
Address:
PO Box 14069, IL-91140
Jerusalem (Old City)
Israel
Meinardus, Otto (1963). "The Syrian Jacobites in the Holy City," Orientalia Suecana, 12, 60-82.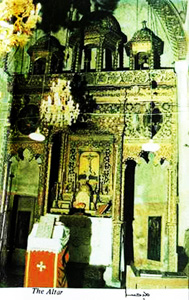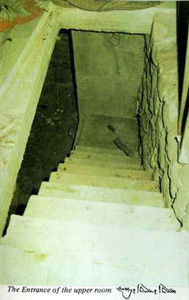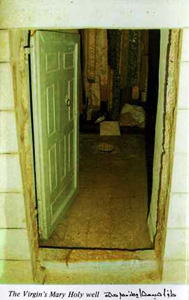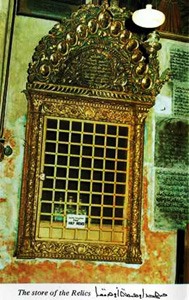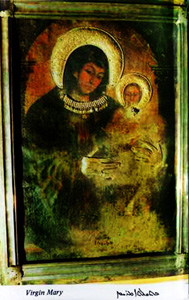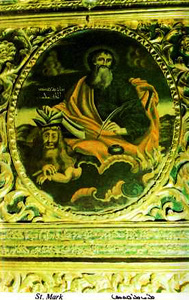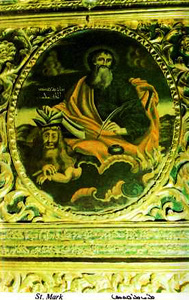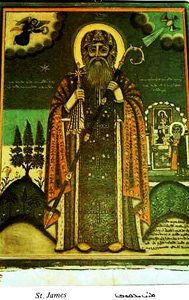 The above illustrations are from postcards published by the monastery in the 1990s.